Maximizing your Massage Experience
Come to your session prepared to relax your muscles and your mind. Try to arrive 10 to 15 minutes early to allow time to fill out any forms and to give yourself time to unwind. Remove only as much clothing as you are comfortable with, keep in mind that you will be covered at all times. Some people like to talk during a massage while others remain silent, please do whichever is comfortable for you. While lying on the table, try to be aware of your breathing and take slow deep breaths throughout your session.
---
Aveda Aroma Massage
Stress, muscle tension and lack of energy can all be addressed with a customized massage treatment. After a thorough consultation, your massage therapist will provide you with the best combination of products, personalized Aveda aromas and massage techniques, which can include Swedish/relaxation, deep tissue, foot reflexology, acupressure, chakra techniques, subtle energy work, pregnancy massage or hot stone--the possibilities are limitless.

Massage treatments are recommended on a weekly, monthly, or quarterly basis to achieve and maintain optimal results. Your massage therapist will develop a comprehensive treatment plan designed to meet your individual needs and expectations.

30 Minute - $40
60 Minute - $70
90 Minute - $100


Reiki
Reiki is a form of healing energy that works on the physical, mental, emotional and spiritual level. It can reduce stress, bring you relaxation, restore balance, and overall bring you a sense of inner peace and well being. This service is performed in our treatment room. You are fully clothed and lying on a massage table.

30 Minute - $35
60 Minute - $65

Powered by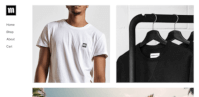 Create your own unique website with customizable templates.